A presentation area and light source in one!
The understated appearance of our Seralux system makes it a true all-rounder with versatile application possibilities: Not only can the system be used to provide visual support for your advertising message or your favourite motif – it can also serve as a real alternative to conventional light sources like ceiling lamps and recessed spotlights. The system can be used in virtually any location, without affecting the interior design concept.
Set brilliant accents in offices and private rooms, as well as hallways, staircases and entranceways with Seralux. Use our large-format displays to structure different areas of your architecture, integrate our backlit LED banners into your signage, illuminate waiting areas and transit areas for a pleasant atmosphere or use our large-format displays as room dividers. What's more, the option to fit dimmable transformers makes it possible for you to choose whether you want to create a comfortable ambience with subtle lighting, or one that attracts attention with bold colours and high light output.
There are virtually no limits to the application possibilities!
---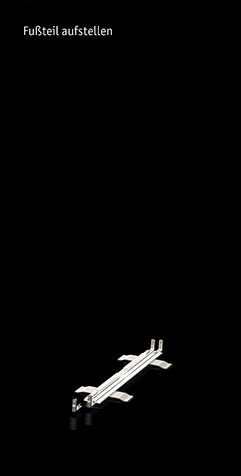 Our led system with side illumination.
Flexible and powerful!
Our new LED light frame system Seralux flex offers you excellent illumination of your motifs in a light and stable aluminium frame. Available as LED steles up to 1.5 x 2.5 m or as LED wall banners up to 1.5 x 4.0 m: The Seralux flex system can be assembled without tools using just a few handgrips.
Then plug the power plug into the socket and your motif will light up in new splendour thanks to the 18 power LEDs per metre! Of course, you can dismantle our Seralux flex system just as quickly and rebuild it at another location, or simply change the banner to give your advertising message a brand new look …
With Seralux flex anything is possible!
---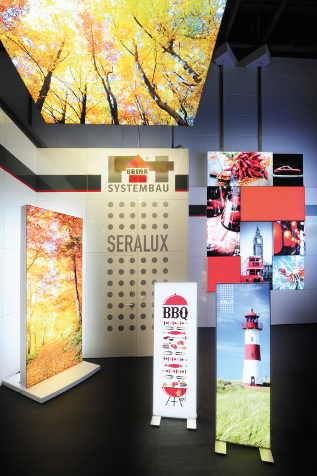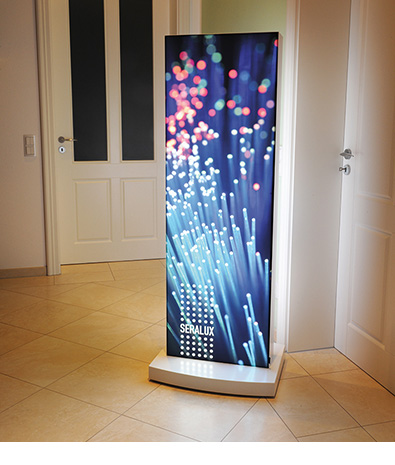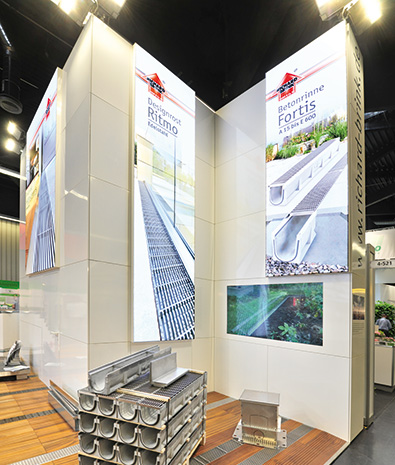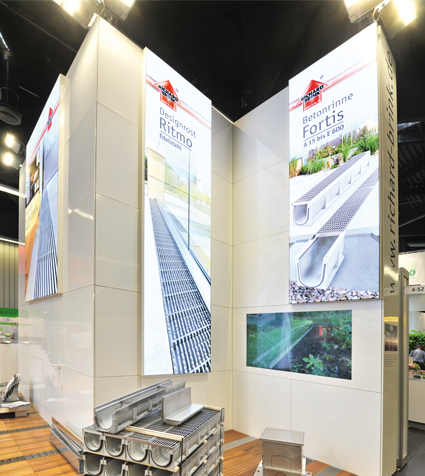 Our led light wal with full-surface backlighting.
For the highest requirements!
If you want to hit the big time with your presentation, there is no better alternative than our classic Seralux system: A robust, durable aluminium frame made to measure and in high-quality, powder-coated RAL colours according to your requirements – up to a size of 4.50 x 8 m! The key component of the Seralux system, however, is our full-surface background LED technology, which ensures complete and uniform illumination of your textile banner. The uniform colour gradient and brightness are ensured by factory pre-sorting (binning) of the LEDs.
Together with the brilliantly printed textile banners, the combination produces illumination at the highest level.